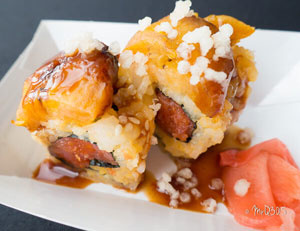 South Beach Seafood Festival which is now in its third year, kicked off Miami's annual Stone Crab season. The Miami Stone Crab season is one of the most recognized culinary seasons around the world.
Thousands flocked to 7th street and Ocean Drive to experience the seasonal selections of Miami's top chefs and restaurants.
South Beach Seafood Festival Images
The Festival which lasted all day, also featured:
Live music
Culinary and mixology demonstrations
A kid's zone
A health village
VIP hospitality area with benefits.
There was fun for all ages with countless interactive zones, retail villages, and a sports bar showing the day's college football match-ups.
All this right on the sand. Where guests could take their shoes off and enjoy the full beach experience.
A portion of proceeds from the South Beach Seafood Festival benefit the Community Initiatives Foundation, who's program EAT SMART fulfills the perfect balance between youth nutrition and childhood development by providing healthy weekend meals and frequent outdoor activity to children in Miami Beach.